●Used by attaching a support to the short side
●Flat and wide stand (A4 size compatible)
●Can be changed to various easy-to-use stands depending on the purpose
●Various XY tables can also be installed.

|Features
・Stand size: 380mm x 250mm x 350(H)mm
・Strut diameter: 25mm
・Load capacity: 2kg
・The flat and wide base is compatible with A4 size.

|Example of use with industrial cameras
Useful when observing large objects with industrial cameras.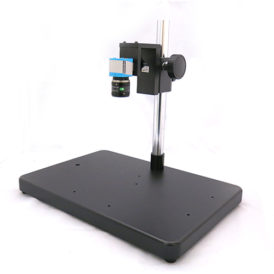 |Example of use with borescope
This is useful when observing holes from above.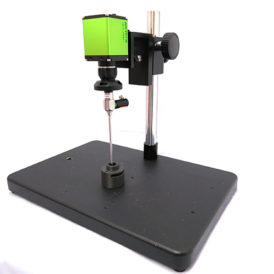 |Example of use with digital camera
It can be used not only as a camera stand for securing industrial cameras, but also as a photography stand for digital cameras.
It has a sturdy structure that can be used to secure not only compact digital cameras but also single-lens reflex cameras.
Ideal for product photography, etc.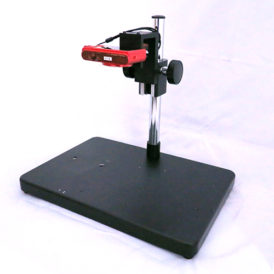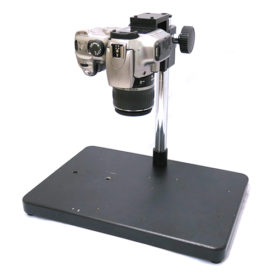 Inquire about this product
Tel: 02-664-2246
Mail:info@shodensha.co.th
Business hours 8.30 - 17.30 (Closed on weekends & public holidays)