Can be saved/paused by trigger signal
Furthermore, multiple launches are possible with multiple cameras!


In addition to Hi TriggerF PRO
●Supports up to 4/8 cameras
●Saves/pauses still images (JPEG/BMP) with a trigger signal as if releasing the shutter of a camera.
●Positioning and focusing can be performed during live display.
●Compatible with CS (USB camera) series and EG (GigE camera) series

*Aimed at low price It does not work with low performance CPUs such as Atom, Celeron, and Pentium.

|Features exclusive to Hi TriggerF PRO4/PRO8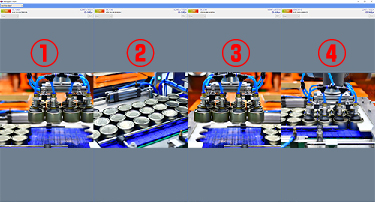 ● Hi TriggerF PRO functions can be used by connecting up to 4/8 cameras.
|Other Features of Hi TriggerF PRO4/PRO8

● Time stamp
Display to the seconds.
● Binarization
The binarization threshold is also adjustable.
●Cross line display
It can always be displayed in the center of the screen.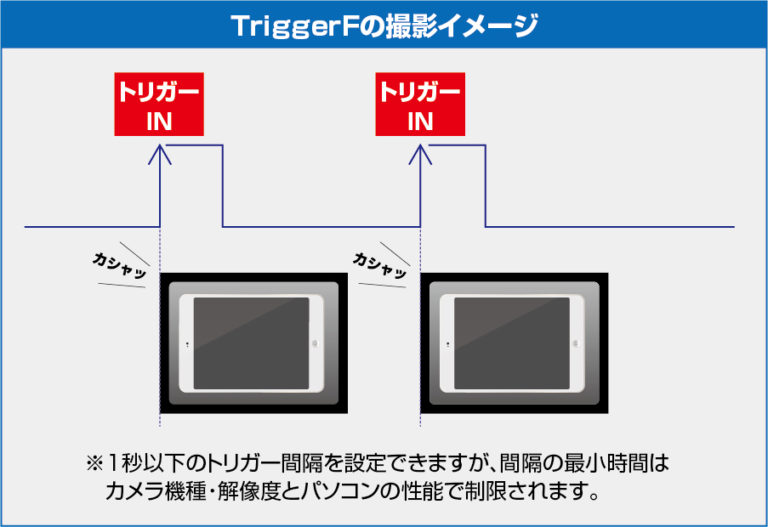 ●Trigger shooting can be performed with just the right timing.
● Shoot fast objects without blurring
→ You can adjust the exposure time.

|Hi TriggerF PRO4/PRO8 has 3 modes
●Live mode
Used for focusing and alignment.
It can be used for inspection only.



Therefore it's suitable for focusing and alignment!

●Trigger freeze mode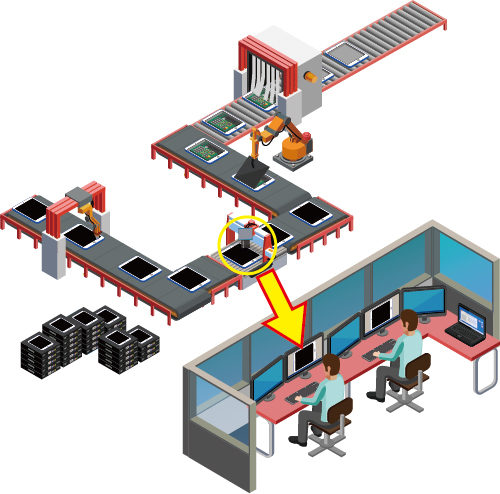 ●The last captured still image is displayed until the next trigger signal.
Therefore, it can be inspected slowly on the monitor.
(Hi TriggerQ is recommended if you want live display between triggers.)
●It can also be used to simply update the video with a trigger signal without saving the still image.
Since it is not saved, there is no burden on the memory of the PC even if a large number of inspections are performed.



Therefore, it's suitable for visual inspection!

●Trigger save mode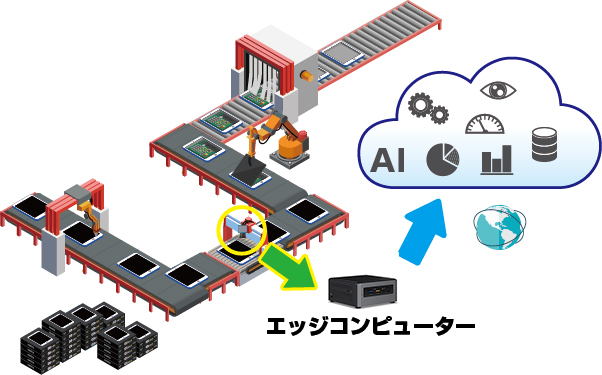 ●Suitable for collecting images for other systems such as AI
●Suitable for saving all images for traceability
●It is possible to automatically generate and switch the save destination folder when changing the date.
*Hi Trigger F PRO allows you to customize the file name, folder name, and folder creation timing according to your system (for a fee).

Building example of image acquisition method to AI system using Hi Trigger F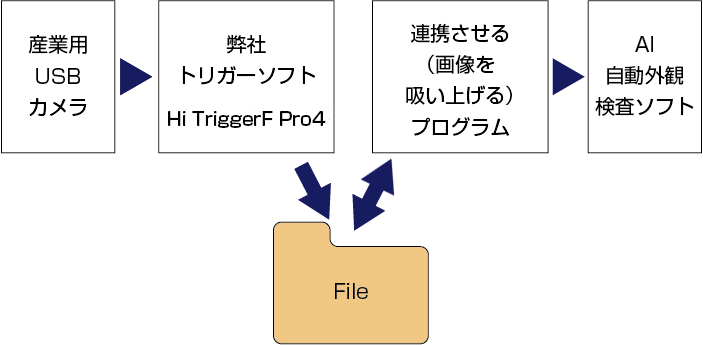 Therefore, it's suitable for collecting all images for AI system and saving all images for traceability!

|System example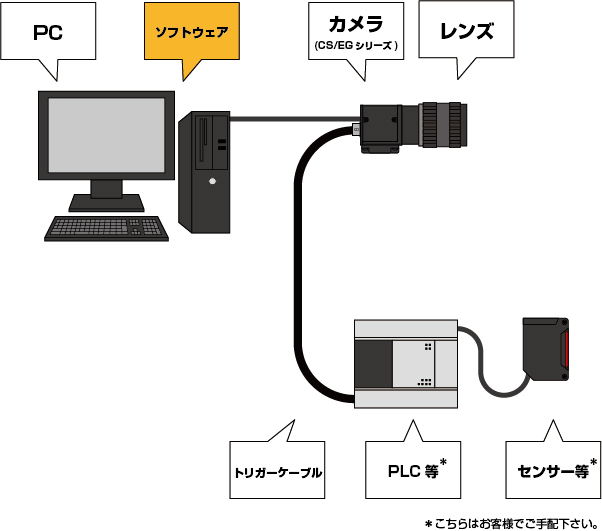 We have a demo machine of the switch box. Please contact us if you need it.

You can record the trigger moment with the above combination.
●The camera can be selected according to conditions such as the number of pixels. (300,000 to 20 million pixels)
●Lens will be selected according to the conditions.

|Space-saving and long-distance applications are also available.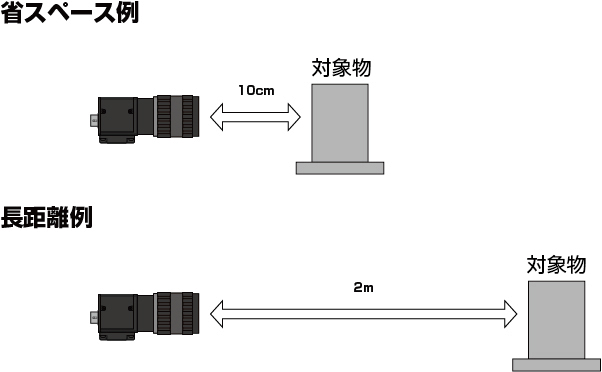 |System example video

|Operating environment

OS
●Windows10 Pro 64bit
●Windows11 Pro 64bit
CPU
Intel Core i7, i5 9th generation or later recommended
(AVX extension instructions required)
RAM
64bit Windows : 8GB or more
Compatible camera
CS series cameras (USB cameras) and
EG series cameras (GigE cameras)
*Be sure to check the operation on your personal computer by using the demo machine rental before purchasing.
Depending on the resolution of the camera, it may not work stably with Intel Core i5 and i3.

* In the following cases, a computer with 64-bit Windows, Intel Core i7 8th generation or later, and memory of 16 GB or more is required.
・When using a camera with a resolution of 5 million pixels or more
・ 3 or more cameras with a resolution of 1.3 million pixels or more

|Precautions for computers to be used
Processing with images basically requires CPU power and a lot of memory.
Higher resolutions and higher frame rates require exponentially higher processing power and memory.
It does not work with CPUs with low processing power such as Atom, Celeron, and Pentium, which are aimed at low prices.

Inquire about this product
Tel: 02-664-2246
Mail:info@shodensha.co.th
Business hours 8.30 - 17.30 (Closed on weekends & public holidays)