Double array of LEDs increases light intensity at this price
Compatible with 100-240V and can be used overseas.

●Separate control box type. Convenient because it can be dimmed at hand.
●Diffusion plate is standard equipment
●Double array of 56 LED lights increases light intensity
●Can be attached to digital microscopes, stereo microscopes, etc.
●The body is a sturdy metal case. Good heat dissipation efficiency

|Application Example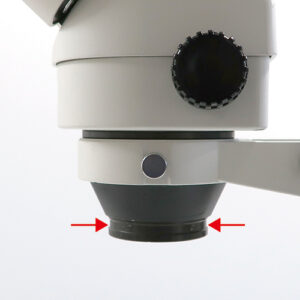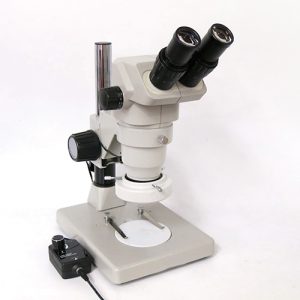 It can be attached to a stereo microscope that has a groove cut in the skirt of the objective lens.
Stereo microscopes without grooves can be used with convenient options.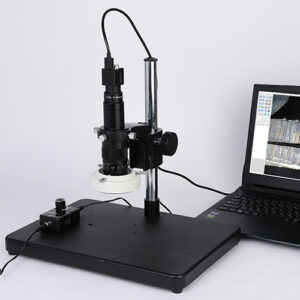 Use with digital microscope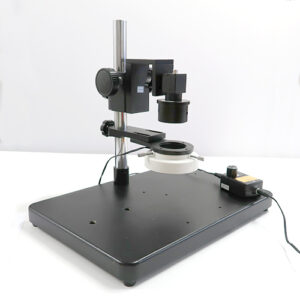 Use with macro lens *In conjunction with optional LED angle

|Specifications

LED
56 white lights (lighting part)
Color Temperature
6000 - 7000k (lighting part)
Lifespan
Approximately 30000 hours (lighting part)
*Life span varies depending on the operating environment temperature
Illuminance
40000lX or more (at 50mm) (lighting part)
Mounting Diameter
φ30mm - φ60mm (lighting part)
Maximum Power Consumption
17 VA or less
Rated Input Voltage
100 - 240V

Rated Input Frequency
50/60Hz

Output Adjustment
9.5V - 13.5V

Controller Cord Length
LED - Controller: 1.0m
AC adapter: 1.7m
Lighting Part External Dimensions/Weight
φ94 x 31mm 200g
Controller External Dimensions/Weight
W87 x D50 x H46mm 125g


|Features
Separate control box. Convenient because it can be dimmed at hand.



Dimmable with control box separate from LED body

Diffuser plate is standard equipment


Equipped with a diffuser plate as standard on the front of the LED.
(The diffuser plate cannot be removed)

Double array of LEDs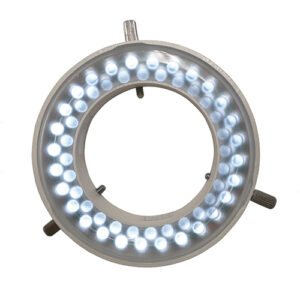 Double array of 56 LEDs increases light intensity

|About the installable size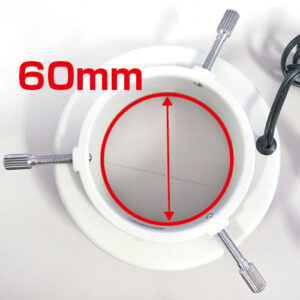 If all 3 screws are loosened,
Can be attached to GR10-N lenses with an inner diameter of up to φ60mm.


If the 3-point screw is tightened,
Can be attached to lenses with a diameter of φ30mm or more.

Inquire about this product
Tel: 02-664-2246
Mail:info@shodensha.co.th
Business hours Mon - Fri 8.30 - 17.30