High image quality is pretty much equal eye! Full HD microscope camera
Inspection images can be saved

Best for inspection!
●It is most suitable for inspection without display delay!
●Save and play videos and still images on the camera body

High Dynamic Range is also supported!
●By supporting a High dynamic range, images can be inspect without blackouts or whiteouts.

The biggest feature of this model
1. "Auto Exposure Takumi"!
2. play videos and still images on the camera body!


|What is "Auto Exposure Takumi"?
This function allows you to obtain the optimal exposure "automatically" and "rapidly" according to the brightness of the object.
Check out the video for more details!
|Preview function
This function allows you to check saved images and videos directly on the camera without moving the MicroSD card to a computer.
Check out the video for more details!

Other functions

|Still images and videos can be saved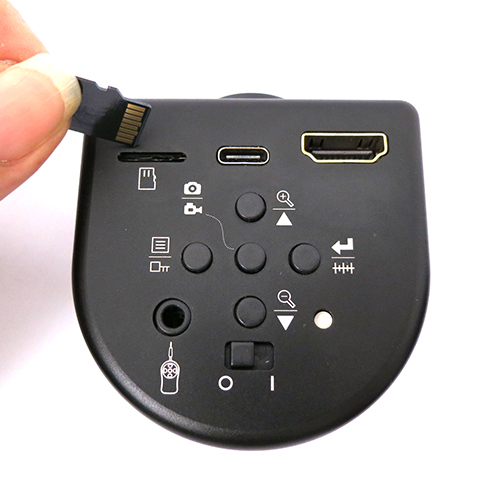 With MicroSD card throttle!
Still images and videos can be saved on the included MicroSD card.
(Still image: JPG format Video: MOV format)
*Note: Please use a MicroSD card of 128GB or less.

*About 10,000 still images can be stored on the included 8GB micro SD card.
1 hour of video recording

[Precautions when recording movies]
This camera formats the SD card in FAT32 format.
The FAT32 specification limits the size of a single file to 4GB.
Therefore, although this camera can record for a long time,
Instead of one file, you will have multiple 4GB files.
For continuous shooting, the file will not stop when it reaches 4GB.
(The next file will be created automatically and shooting will continue.)
However, there will be an unrecorded time of about 3 seconds between files.

|High dynamic range (with HDR function)
A function that enables expression of a wider dynamic range than normal images is standard equipment.
You can reduce blocked-up shadows and blown-out highlights even in images with bright and dark areas.
By applying this HDR synthesis function, you can shoot images with reduced halation.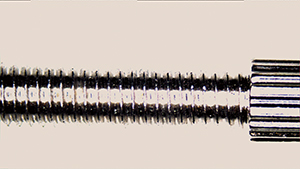 Normal mode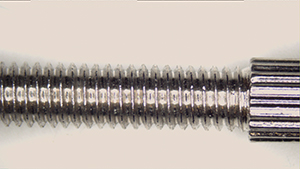 HDR mode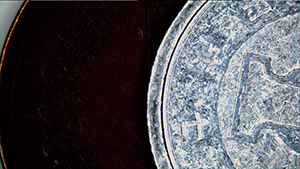 Normal mode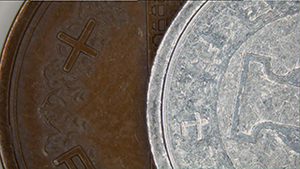 HDR mode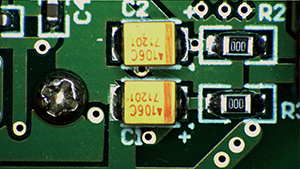 Normal mode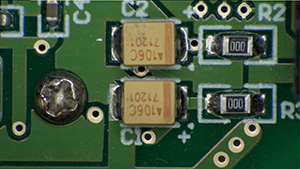 HDR mode

|Easy setting! Easy operation! Easy save!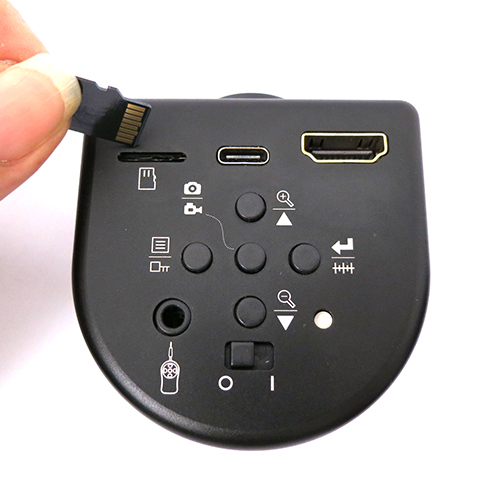 Operate the menu on the back of the camera.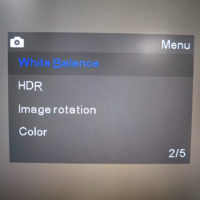 Menu: Exposure, White Balance, Image Rotate, Cross Line Display, etc.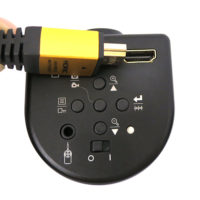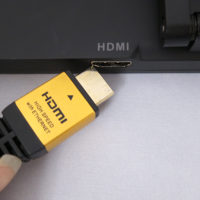 Easy connection by connecting directly to HDMI monitor
(connected with HDMI cable)
*HDMI cable is standard equipment

Direct connection to HDMI monitor
*We recommend a PC monitor with HDMI port or industrial monitor.
(TV for home use are not compatible and may not be displayed.)
*Please use a 16:9 HDMI monitor.
We have a demo machine of camera available, so please check it out. Please contact technical support for details.

|Menu operation is possible with a dedicated remote control!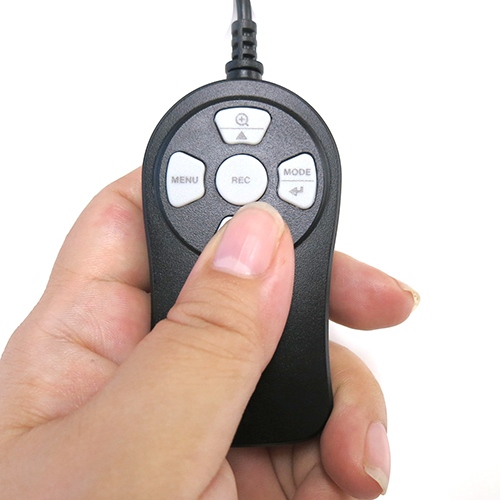 The camera menu can be operated using the remote control as standard equiped.

|Line Display Function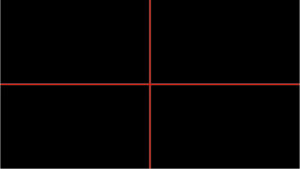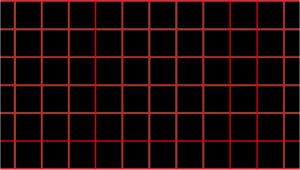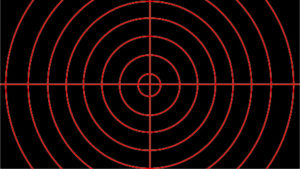 Line display / non-display is possible.
*The grid and concentric circles cannot be resized.

|Specification

| | |
| --- | --- |
| Imaging Sensor | 1/3"CMOS |
| Resolution | 1920 X 1080(FHD) |
| Frame Rate | 60 fps |
| Monitor Connection | HDMI cable |
| Power Supply | DC12V |

|Accesories

・FHD cameras for stereo microscopes
・AC adapter
・Micro SD card (8GB)
・Eyepiece mounting adapter (φ23.2-φ30.0mm)
・HDMI cable
・Dedicated remote control

|Main features
A FHD camera for stereo microscopes with a resolution of 1920 x 1080.
FHD image quality (five times that of a normal video camera) and high-speed display of 60 frames/second realize smooth movement.

|Easy to use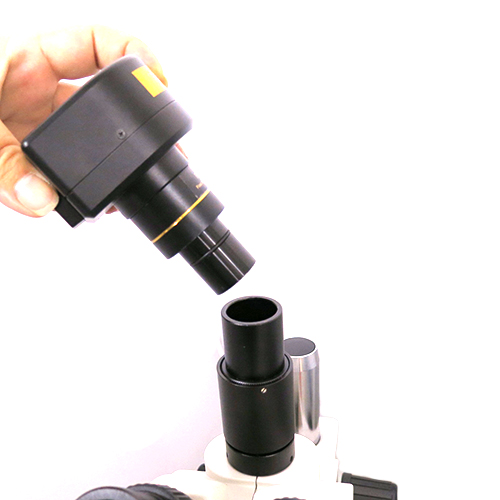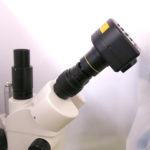 Simply plug into the trinocular or eyepiece of your microscope.
Most microscopes with an inner diameter of φ23.2mm (JIS standard) and φ30.0mm can be connected.
*If the trinocular has a C-mount adapter, use a C-mount camera.

|About the field of view of the microscope camera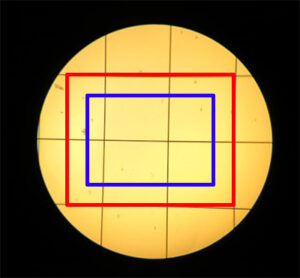 When inspecting with a microscope camera,
The field of view is narrower than when inspecting with eye.
ติดต่อสอบถามเกี่ยวกับสินค้า
Tel: 02-664-2246
Mail:info@shodensha.co.th
เวลาทำการ จันทร์ - ศุกร์ 8.30 - 17.30 น.