Low price! High function industrial endoscope Tip Movable type with monitor

●φ6.0mm flexible tip movable 2 directions
●High resolution (VGA) type
●The cable can be changed according to the application.
*Demonstration machine is only 1m.

|Industrial endoscope body specifications

Monitor
3.5 inch TFT color liquid crystal(with tempered glass)
about 300,000 pixels
Waterproof standard
IP55 standard
IP55 is a dustproof and waterproof standard defined by JIS-2137.
The content of the standard is to prevent dust from entering inside with a dustproof type.
Normal operation is not disturbed even if some dust enters.
Moreover, the structure is not adversely affected by direct jets of water from any direction.
Display Resolution
320x240
Save
SDHC card (supports up to 32GB)
*When using an SDHC card (4GB),
Capable of storing 50,000 still image Jpegs and 100 minutes video AVI data
Language
Japanese, English, German, Spanish, French, Italian,Chinese
Power Supply
AA battery x 4 (alkaline battery or nickel metal hydride battery)
5V 1A USB power supply available
Function
Dimming function/Zoom/Mirror reversal
Drive Time
About 4 hours (depending on LCD brightness)
Still image
Recording Format
Jpeg (640×480)
Video
Recording Format
AVI (640×480)
Operating Environment Temperature/
Humidity
-10 to 60°C/less than 90%RH (no condensation)
Storage Environment Temperature/
Humidity
0 to 60°C/less than 90% RH (no condensation)
Size/Weight
Monitor: 116(W) X 140(H) X 42(D)mm
/Approx.300g (excluding cables and batteries)

|Cable specification

Cable Type
High resolution (VGA) φ6.0mm flexible tip movable 2 directions
Tip protection ring diameter 6.5mm (removable)

Cable Features
Dustproof and waterproof equivalent to IP67
(IP67 is a structure that prevents water from entering even if immersed in water at a depth of 1m for 30 minutes.)
Oil resistant (can adhere to gasoline, light oil, machine oil, and lubricating oil)
Viewing angle 87°/focal length 10mm to 1000mm/
CMOS sensor
Lighting
4 white LED lights (dimmable)

|Main features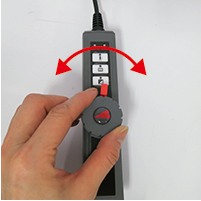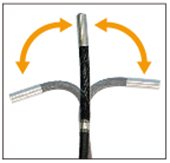 By turning the controller left and right, the tip bends 180° left and right.
Equipped with a lock function to maintain the bent state



Twice the resolution of conventional!
You can inspect with a clear image with high resolution of VGA.



Brighten up dark places
Night vision function included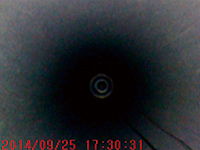 Night vision function off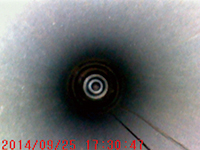 Night vision function on



An image showing dust adhering to the mirror
Convert to a clear image at the touch of a button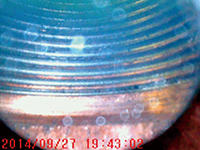 Dust-free function off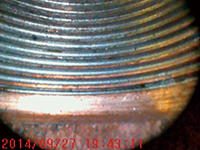 Dust-free function on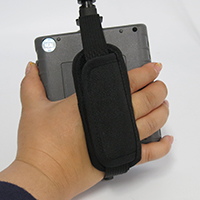 With convenient hand strap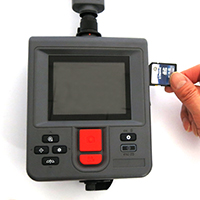 Easy data transfer with SD card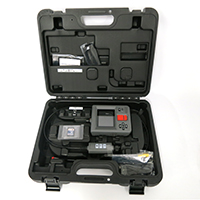 [Accessories]
・Endoscope body
・Cable
・4 AA batteries
・Battery cover small screw
・USB cable
・AV cable
・SDHC card
・Hand strap
・Hard case

ติดต่อสอบถามเกี่ยวกับสินค้า
Tel: 02-664-2246
Mail:info@shodensha.co.th
เวลาทำการ จันทร์ - ศุกร์ 8.30 - 17.30 น.