Useful for inspection with a wide field of view with multi-angle lighting
●The depth of focus can be deepened by adopting a lens with an aperture.
● Simple measurement software that can measure the distance between two points is standard equipment
● We have abundant software such as measurement, focus stacking, and image connection software.
|Uses multi-angle lighting
By adopting multi-angle lighting, the appearance of the wide field of view near the lowest magnification is even more clear.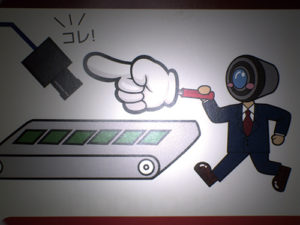 conventional ring lighting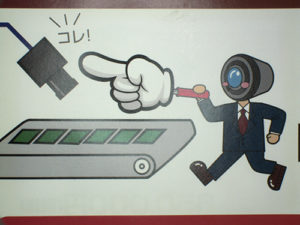 multi-angle lighting
|Adopting a lens with an aperture allows adjustment of the depth of focus
Narrowing down the aperture increases the depth of focus.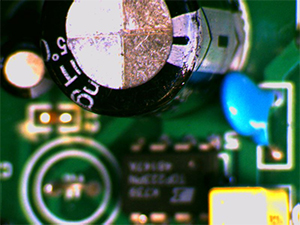 when the lens is open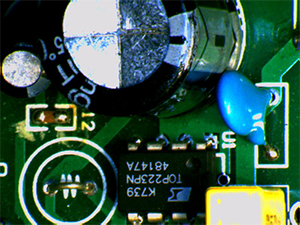 when the lens is closed
|Specification(Working distance: 150mm)
Magnification
5X - 50X
*Magnification is a calculated value converted to a 17-inch monitor.

Field-Of-View
67.5mm X 51.0mm(at 5X)
7.0mm X 5.3mm(at 50X)
Image Sensor
1/2.5"CMOS
Number of Pixels
5.0 Mega pixel
Pixel Size
2.2μm X 2.2μm
Resolution
(Frame Rate*)
2592×1944(18fps)
*Actual frame rate may vary depending on
PC performance and setting environment.

|System Requirements
| | |
| --- | --- |
| Supported Operating System | Windows 10, 11 |
| CPU | Intel core i5 or above |
| RAM | 8GB or more |
|Accessories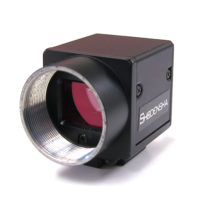 5.0 MP USB3.0 Camera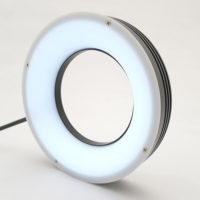 56 LED Ring Light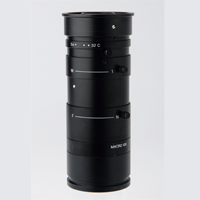 Lens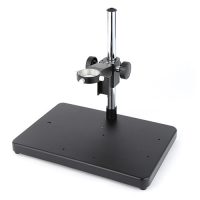 Stand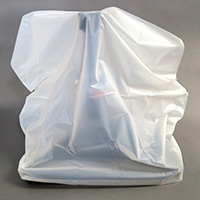 Protective cover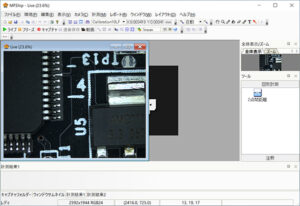 Viewer Software
|Features
USB3.0 connection
Equipped with a 10x optical zoom lens for a total magnification of 5x to 50x
Aperture lens. Adjustable depth of field
Inspection of wide field of view is possible

*There is no scale on the lens and no latch function, so it is not suitable for dimensional measurement with changing the magnification. (There is no problem with measurements with a fixed magnification.)
Introduction of Viewer software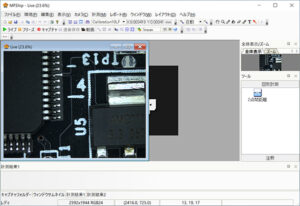 Functions of the standard simple measurement software
Saving still images
Distance measurement between two points
scale display
Crossline/gridline display
Fit-in function, digital zoom function
Supported OS: Windows 10 or later
* The standard accessory software is a functionally limited version.
If you need a measurement other than the distance between two points or a focus combination function
Please purchase the optional measurement software.
*The glass scale for calibration is an option.
Contact to inquire about the product.
Tel: 02-664-2246
Mail:info@shodensha.co.th
office hours : Monday - Friday 8.30 - 17.30 น.