This LED twin Arm luminaire is stand base type with dimming. It is usable for all microscope, stereomicroscope or a wide rage of application. The inter-locking-type of arm enables flexible lighting at any angle to the point where you need its irradiation.
• High brightness: Its illuminance is 4500 lux per a bulb (5cm distance)
• 480mm length fiber arm 2 pcs installed.
• Arm is inter-locking-type that can retain any form.
• Light intensity adjustable (0 - 100%)
• Portable Lightweight 710g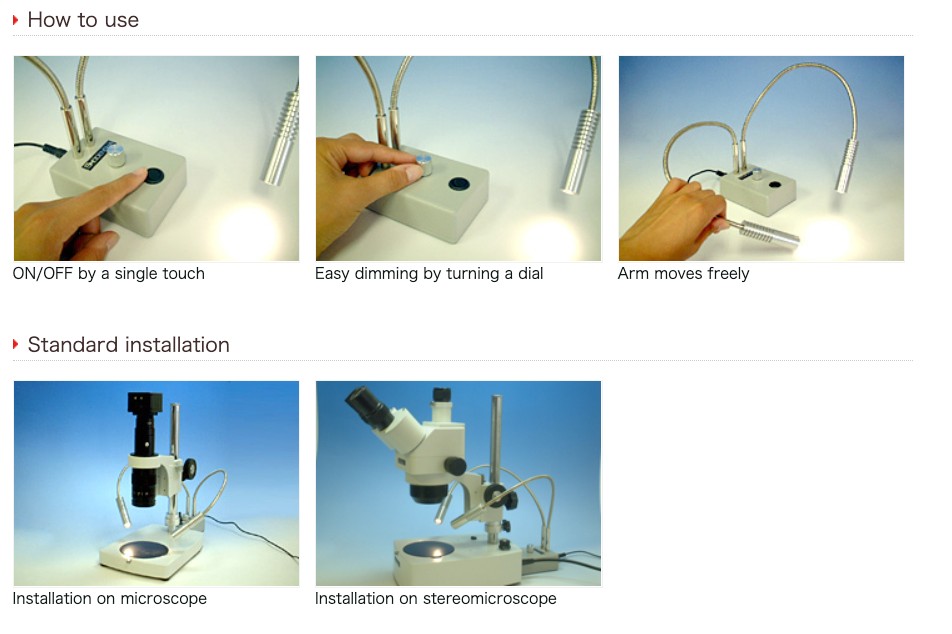 Magnatic Type - Twin Arm Luminaire MGSPF-D2
With powerful magnatic base , it can be attached with any steel surface.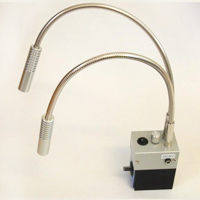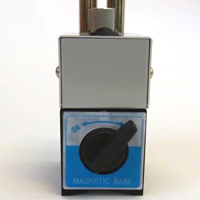 A magnatic base can be turned on and off with holding power 800 N(80kgf). It's also possible to use the light on the table without magnet.
Inquire about this product
Tel: 02-664-2246
Business hours Mon - Fri 8.30 - 17.30