In addition to all the features of high-performance measurement software (MeasurePRO), it is added a focus stacking function newly. (Measurement items, please see below.)
The measurement is available under any status in video and still images.
You can display multiple cross-cursors as well.

You can save such measurement values in excel file format, so that it will be possible to load such stored data into other measurement software commercially available.

It is operational for DirectShow-compatible USB camera.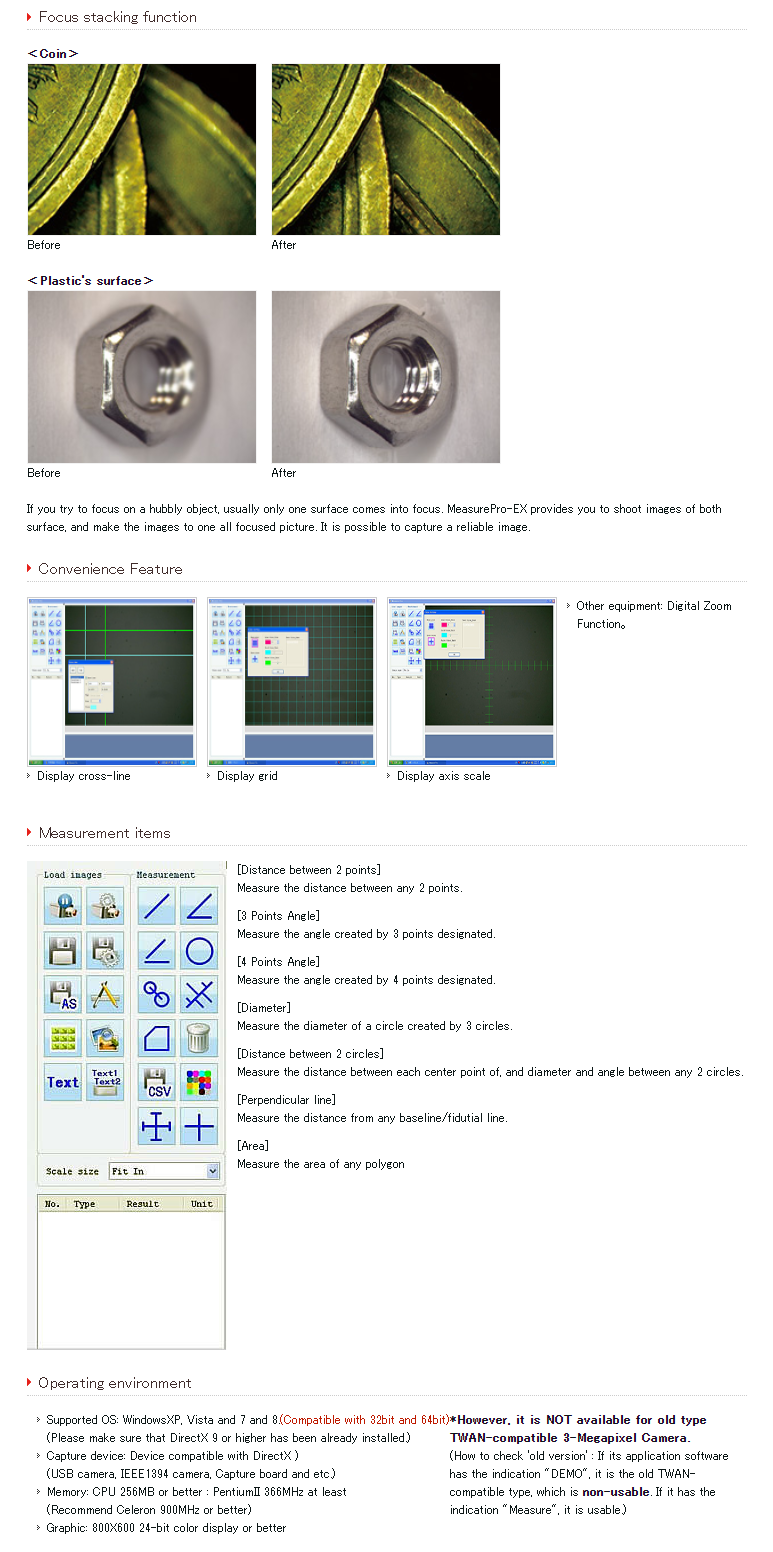 Inquire about this product
Tel: 02-664-2246
Business hours 8.30 - 17.30 (Closed on weekends & public holidays)