You just connect it to video input terminal on the TV monitor to see the video.

The best properties of TV monitor, especially its ability of fluid motion and chromogenic, enables comfortable video pictures.

It is typical video device which allow you to utilize a variety of peripheral equipment commercially available.

CCD image sensor can supply clearer image than CMOS image sensor does.

Horizontal resolution:700TV Line
Total magnification of 5 to 50 times enabled by an optical 10x zoom lens
BNC output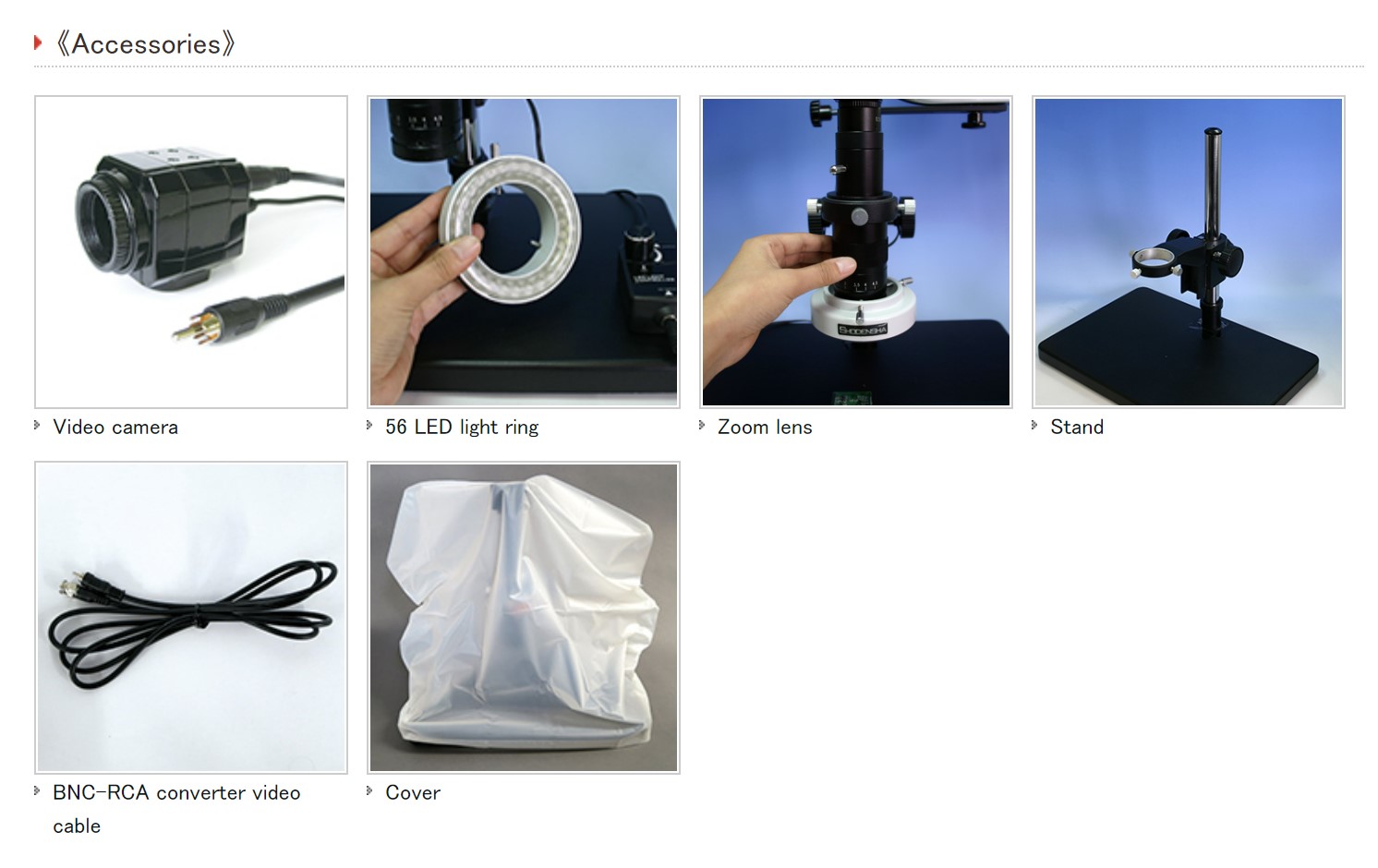 Camera Specification
| Image sensor | Number of pixels | Output signal | Connect |
| --- | --- | --- | --- |
| CCD | 0.4-Megapixel | NTSC video signal | BNC output |

General specification
Total magnification

Observation range at the maximum magnification

Observation range at the minimum magnification

Stand dimension

5X-50X

63.0mmx47.2mm(at 5x)

6.3mmx4.7mm(at 50x)

388mmX268mm




X350(H)mm

※The magnification is the value displayed on 17-Inch monitor.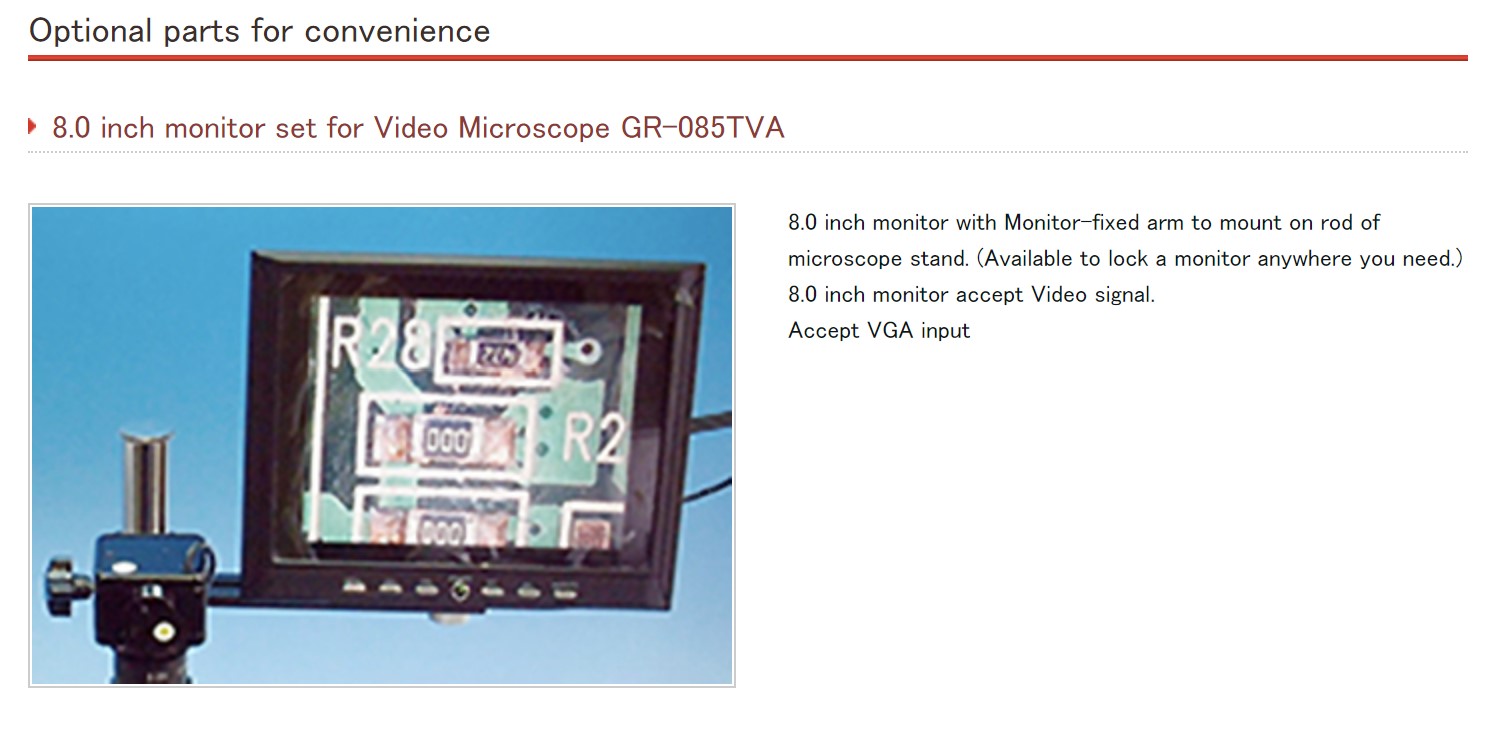 Specification
Model Number

GR-085TVA

Power

DC12V 2000mA

Screen Size

8.0" 4:3

Resolution

800 x 600

Input

Video Input RCA(female)conversion cable

VGA Input Analog RGB conversion cable

Monitor body size

225x178x35mm

Accessories

8.0" LCD monitor, Monitor-fixed arm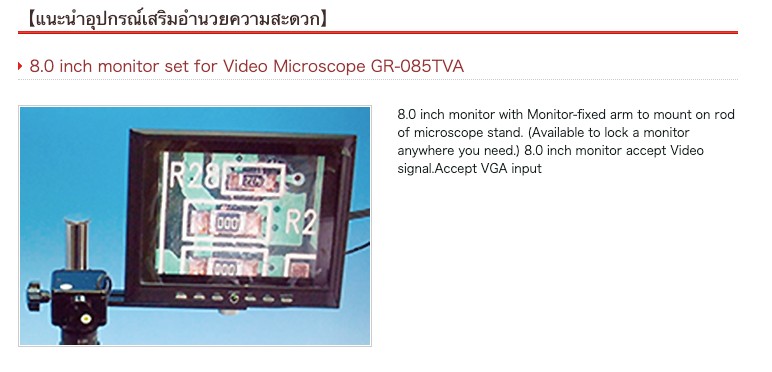 Specification
Model Number
GR-085TVA
Power
DC12V 2000mA
Screen Size
8.0" 4:3
Resolution
800 x 600
Input
Video Input RCA(female)conversion cable
VGA Input Analog RGB conversion cable
Monitor body size
225x178x35mm
Accessories
8.0" LCD monitor, Monitor-fixed arm

Contact to inquire about the product.
Tel: 02-664-2246
office hours : Monday - Friday 8.30 - 17.30