First in the industry! All-in-one microscope at mid-range price!
No calibration!

"Smooth image", "High resolution" are commonplace
Further evolved high-definition microscope

Evolution Point
The camera and lens are linked!
●Measurement without calibration
●You can see the magnification at a glance

Easy measurement!
●Measurement without a PC
●Instant measurement possible even when changing magnification

Magnification is 20x to 165x (calculated value based on 21.5 inch monitor)
*Monitor is not included.

The biggest feature of this model
1. Camera and lens integrated! ​
●Measure immediately after installation
●Measure immediately even if you change the magnification

2. Equipped with instant measurement! ​
●Stress-free because it automatically fits when you get close to the edge
●Human error is greatly reduced by precise measurement.

3. Measure without calibration!
●Calibrated in-house by Shodensha before shipping
●Measurement possible as soon as it arrives

|1. Camera and lens integrated! ​
There is no need for calibration as the lens and camera are integrated.
|2. Equipped with auto edge fit
Automatically detect edges. Measurement errors are significantly reduced.
[Measurement items]
・Distance between two points
・Distance between parallel lines
・Polygon perimeter / Area
・Circle radius / Circumference / Area
・Arc angle / Radius
・Distance between 2 circles
・Angle
・Text insertion
|3.Measure without the need for calibration!
We perform calibration, shipping inspection, and accuracy adjustment for each unit in-house at Shodensha using glass scales with calibration certificates.
Therefore, once you receive it, you can start measuring immediately by connecting it to a monitor.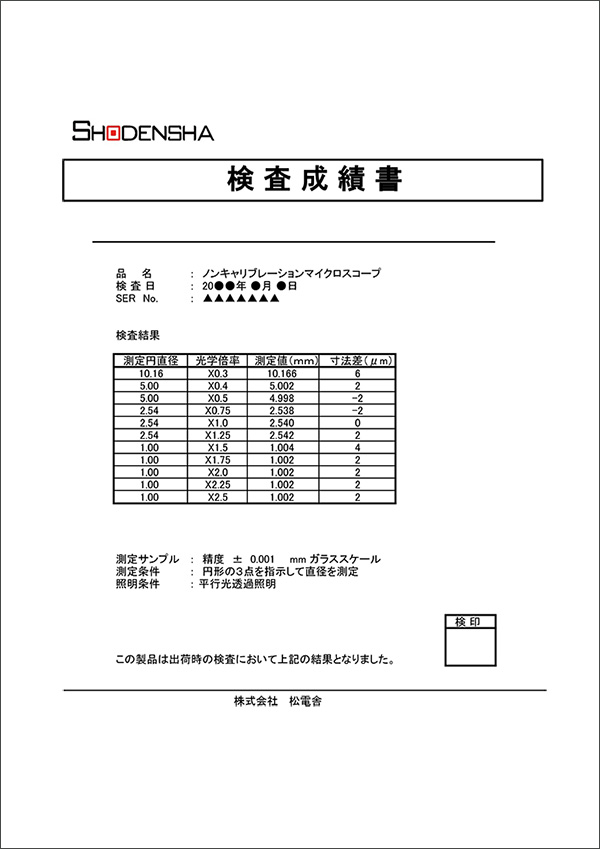 An inspection certificate is included with each unit.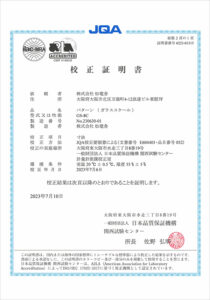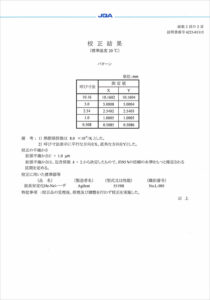 Calibration is performed using a glass scale with a calibration certificate.

|Drawing layer function
It is possible to save shapes drawn according to the object in a layer.
|Scale display

It is possible to display the scale on the screen.
|Save image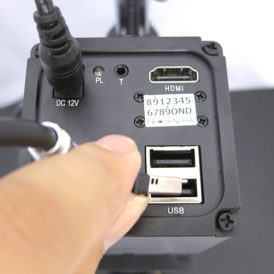 Comes with USB memory throttle!
Still images can be saved to the included USB memory.
(JPEG/BMP format can be selected for image saving)
*Note: Please use a USB memory of 32GB or less.

|Easy Setting! Easy Operation! Easy Save!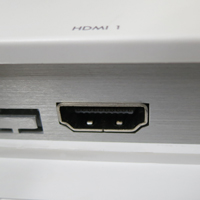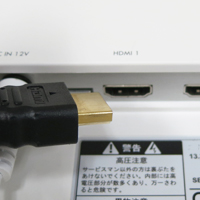 Can be used by directly connecting to a wide monitor or high-definition TV monitor with an HDMI port.
Easy setup, just connect to the monitor using the included HDMI cable.

|Specifications
Total Magnification
20x - 165x *Magnification is calculated value based on 21.5 inch monitor
Field Of View
22mm x 12.4mm (at 20x)
2.7mm x 1.5mm (at 165x)
Working Distance
75mm
Interface
HDMI
Image Sensor
1/2.8"CMOS
Number Of Pixels
2 million pixels
Pixel Size
3.75μm x 3.75μm
Resolution
1920 x 1080 (Full HD)
Recoding Media
USB flash drive (maximum 32GB)
Recording file format
Still image: JPEG / BMP
Frame Rate
60fps

|Applicable monitor size
1. 11.6 inches
2. 21.5 inches
3. 23 inches
4. 27 inches
If you use a monitor other than the compatible size, the displayed overall magnification will not match.
*If you are using a monitor with a size other than those listed above, please select the closest monitor size on the software.
In that case, the total magnification displayed on the monitor is only a guide.
|Accessories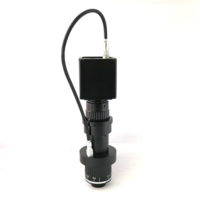 ・Integrated lens camera
・mouse
・HDMI cable
・USB memory
・AC adapter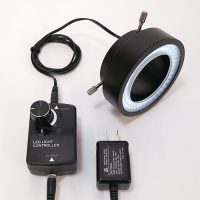 80 LED ring lighting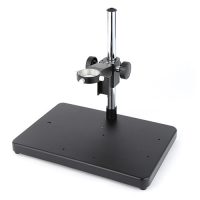 Stand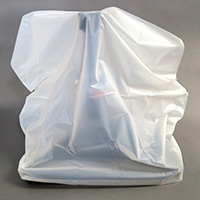 Protective Cover

Contact to inquire about the product.
Tel: 02-664-2246
Mail:info@shodensha.co,th
office hours : Monday - Friday 8.30 - 17.30 น.