Due to the 2-light path design, while observing with eye,
You can also take pictures with the trinocular camera (optional)!
●7x to 45x zoom lens
●Working distance 100mm (70mm when LED ring lighting is installed)
●Eyepiece lens supports high eye point
●Dimmable 56-light LED ring lighting
●Spectral type that allows you to take pictures with the camera using the trinocular part while observing with eye.
|Specification

Total Magnification
7x - 45x
Eyepiece Lens
10x (High Eye Point)
Objective Lens
0.7x - 4.5x
Field Number
20
Lens Barrel
Trinocular Head(Optical Path Spectral Type)
Working Distance
100mm
70mm (with LED ring lighting installed)
Stand
Stand with φ95mm observation plate
Stand Size
W200xD320xH420mm

|Accessories
Dust Cover
Eye Rubber
|Features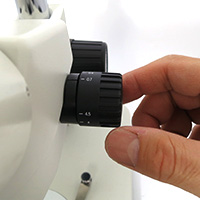 7x - 45x zoom lens
You can continuously change the magnification using the dial on the side.
Focus adjustment
Left and right binocular diopter adjustment
Interpupillary distance adjustment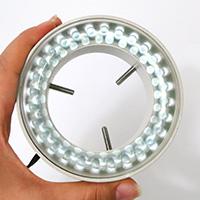 56-light dimmable LED ring light
LED lighting that never burns out and is dimmable.
|Example of shooting at minimum and maximum magnification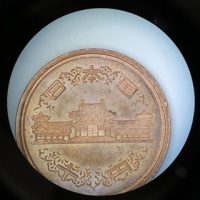 10 yen coin with minimum magnification of 7x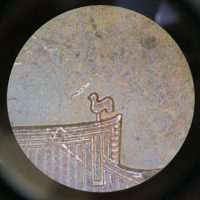 10 yen coin with maximum magnification of 45x
Inquire about this product
Tel: 02-664-2246
Mail:info@shodensha.co.th
Business hours Mon - Fri 8.30 - 17.30