• Transmitted illumination light
• Because the size of the light is the same as the size of φ95mm speicmen stage, you can use with small camera stand, Fine angle adjustment stand, and folding fan-shaped base. In addition, it also can use with other types of stand from our company.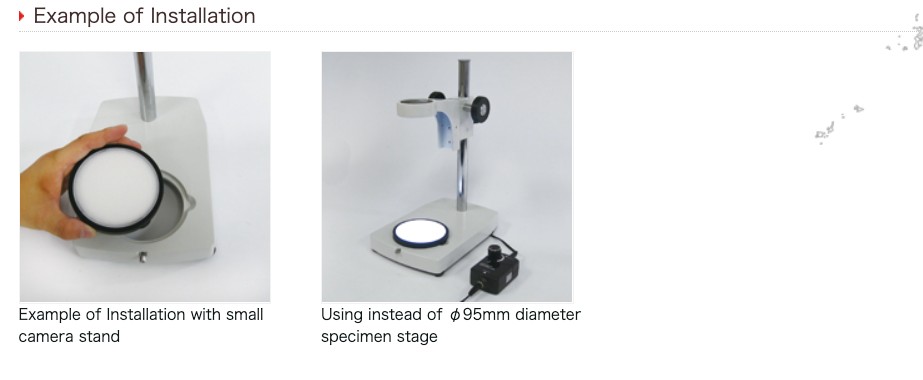 ติดต่อสอบถามเกี่ยวกับสินค้า
Tel: 02-664-2246
เวลาทำการ จันทร์ - ศุกร์ 8.30 - 17.30 น.