Metallographic microscope(ultra HD microscope) is a microscope that is suitable for observation of the surface of metal or non translucent object.
For our metallographic microscope GR3400, high quality of wide angle graphic can be observed by using the plan apochromat object lens or wide angle's eyepiece lens.
Use a 5 pins reverse revolver.
It also can be use for the quality control of mineralogy, precision machinery industry or even chemical industry etc..

• Epi-illumination for polorized observation.
• It is possible to attach either C mount camera or microscope camera.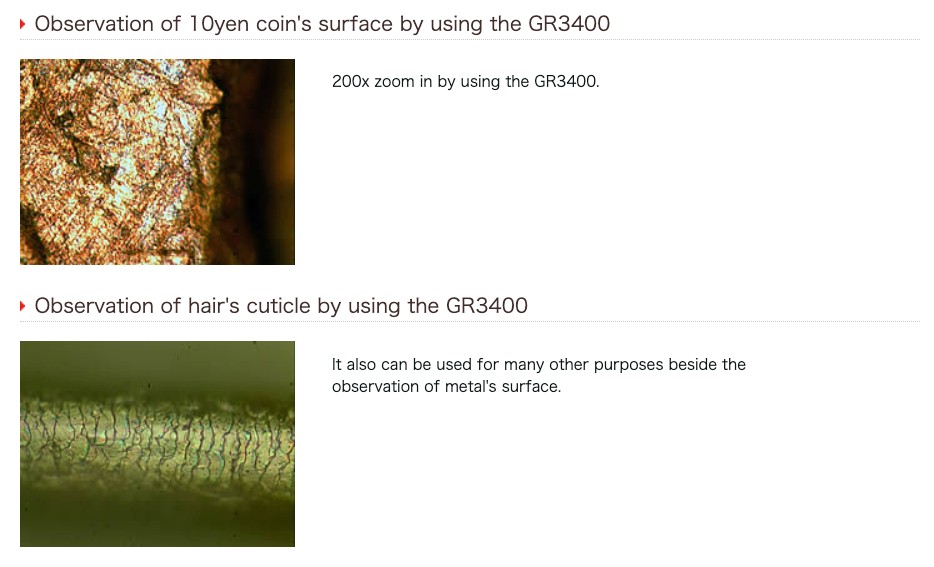 Specification
Total magnification

Eyepiece lens

Object lens

Focus point's adjustment

50x,100x,200x,400x,600x

10x (18mm)

Plan apochromat object lens(No cover glass
5x, 10x, 20x, 40x, 60xx

Coaxial Coarse/Fine Focus System(Tension adjustment mechanism, limit stopper, minimum scale 0.002mm)



| | | | |
| --- | --- | --- | --- |
| Revolver | Interpupillary distance | Lens barrel | Polarization equipment |
| Reversed revolver(5 pins) | 53-75mm | Trinocular | Polarizer, analyzer |
Filter

Stage

Lighting

Power supply

Filter turret
(Yellow、blue、green、frosted glass)
Mechanical stage 203x255mm
6V 20W halogen lamp
(With dimming mechanism)

AC100V 50/60Hz
| | |
| --- | --- |
| Dimension | Weight |
| 203x255x421(h) mm | 8.2kg |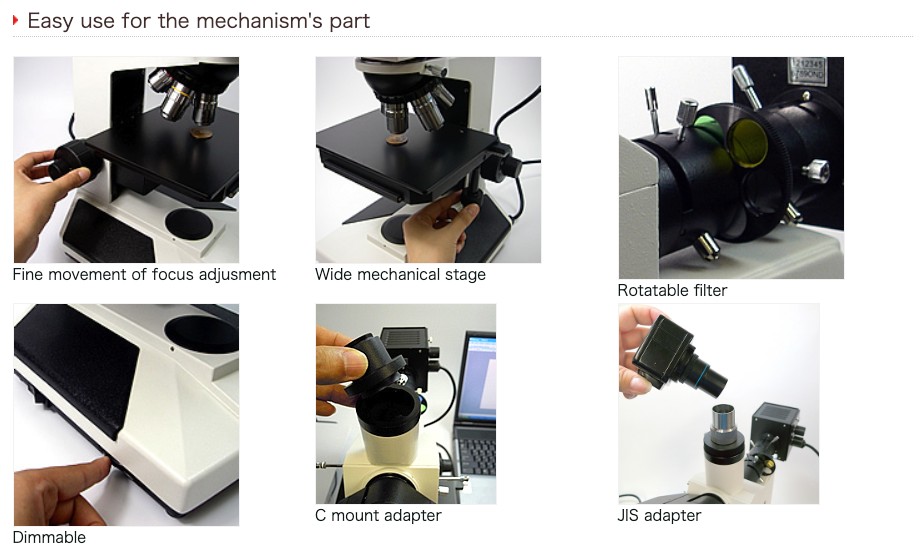 0.5X C-Mount Adapter compatible with metallographic microscope CDA34-0.5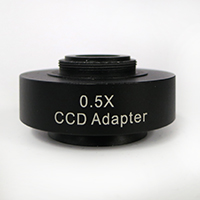 When attached 1/3 inch or 1/2.5 inch C-Mount Camera, you can take a picture clearer than observing by naked eyes.
Inquire about this product
Tel: 02-664-2246
Business hours Mon - Fri 8.30 - 17.30